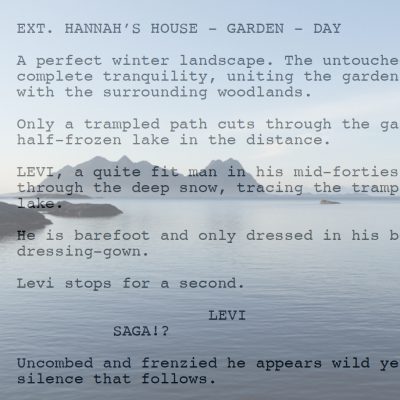 Being trilingual is compelling as the languages enrich each other. It is a discovery of how much Swedish, English and Italian are alike. After all its all about melodies, rhythm and the feeling each word holds in each language, and these feelings are universal. 
Marina pursues both a creative and academic pathway, combining her current playwriting work with further studies.
In 2017 Marina was awarded Sparbanken Syds Stiftelse's scholarship. 
ACADEMIA
2018 — 2019 University College London MA Comparative Literature.
2015 – 2018 First Class Degree in BA (Hons) English with Creative Writing from Brunel University London.
Dissertation project: 'All Snowflakes Melt' a 30 minutes short film supervised by Max Kinnings.
2015 Linnéuniversitetet The Authorship of Astrid Lindgren (Astrid Lindgrens Författarskap).
2015 Oxford University Undergraduate Accredited Online Short Courses:
Writing Fiction and Critical Reading.
2015 London South Bank University Erasmus Visiting Student: 
Playwriting, Poetry and the literary module Writing a Life.
PUBLICATIONS
2018
Poem 'Sour birthday cake' in the pamphlet Ego. Uxbridge: Brunel University London.

Short story 'Aziz' in the anthology Totem. Uxbridge: Brunel University London.

Article 'We're all seagulls' for the webpage of Sofia's Best,
https://www.sophiasbest.com/connect/were-all-seagulls/.
2017

Short story 'Collecting water' in the pamphlet Skin. Uxbridge: Brunel University London.

Poem 'leaping out through a window-frame' in Ordinary People Exceptional Lives,
Hillingdon Literary Festival 2017 Anthology. Uxbridge: Brunel University London.

Short stories 'Beneath the mosses' and 'At the end of the road' in the anthology
It's Complicated. Uxbridge: Brunel University London.